Midwest GenderQueer at Ball State!
Come out for queerness in epic proportions this weekend in Chicago at Queerpocalypse! Two nights, two shows featuring performances of spoken word, comedy, dance, drag, burlesque, and more! I'll be
Midwest GenderQueer Where is MWGQ
If you're in the area, come out and join in!
Midwest GenderQueer Where is MWGQ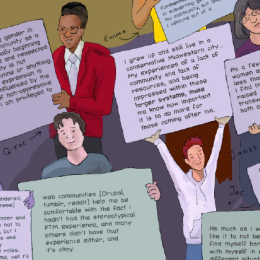 Check out The Gender Book's brand new site! It's a great project and you might see some faces you recognize. ;)
Where is MWGQ